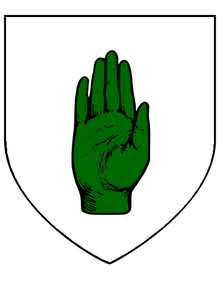 The Order of the Green Hand (in reference to ASOIAF's Order of the Green Hand) is the nickname used for the Game of Thrones Fanon Wiki Staff. Its members are users granted the abilities needed, and given the responsibility to keep the wiki running smoothly. The term "staff" is generally used to refer to the collective of the following groups:
The

Lords

(Administrators)
The

Wardens

(Bureaucrats)
The

Knights

(Moderators):

The

True Knights

(Content Moderators)
The

Hedge Knights

(Chat Moderator)
The

Landed Knights

(Discussions Moderator)
Lords and Wardens
Main article: Game of Thrones fanon Wiki:Administrators
The Lords and Wardens are essentially the Administrators, Sysops, and Bureaucrats. They are editors with extended rights that help them contribute to and modify the site. All administrators are promoted by a Bureaucrat or a member of Wikia Staff, and are normally promoted for life, although they have the right to decline their position, or step down at any time. Administrators are also expected to help other users when necessary and guide or correct them when necessary.
WIP